See the underwater cave of elephants in Crete. Discovered by chance by a snorkeler. How did they were found in Greece?
In 1999, the snorkeler from Apokoronas, Chania, Manolis Efthymakis, discovered by chance an underwater cave of impressive beauty.
The Elephant Cave, as it called, is located 500 meters from Akrotiri Drepano in the Prefecture of Chania. It got its name from the findings discovered inside it.
They are mainly elephant bones and a small percentage from deer. From the measurements made, the bones come from an unknown species of elephant, which was named "Elephas chaniensis", that is, an elephant from the area of Chania.
Its size was larger than today's elephant and smaller than its ancestor, "antiquus". The elephant fossils belonged to at least three adults and one younger member.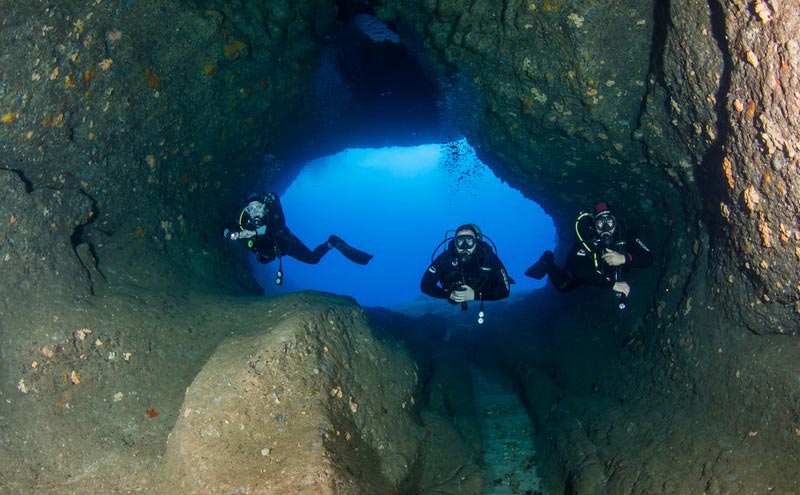 "Elephas Chaniensis" was three meters tall and although it had no noticeable differences from the African and Indian Elephant. It had thicker bones and a more husky body. Its age so far is determined at 50,000-60,000 years!
The migration of these species to the Greek area is estimated to have taken place 15 million years ago, when there was a single land from the Ionian region to the coasts of Asia Minor.
The deer bones found in the cave belong to normal deer, but also to 30 cm tall dwarf deer. It is even thought that the excessive increase in the population of the deer, which were very similar to today's goats, greatly reduced food reserves, leading to the extinction of the elephants in the area.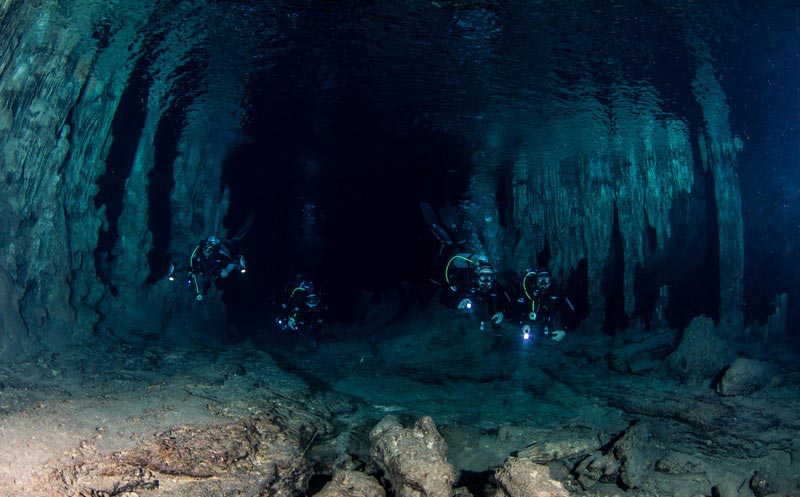 This is also confirmed by the fact that inside the cave, the bones of elephants were found in lower layers than the bones of deer and other smaller mammals.
Today, monachus – monachus seals find shelter in the cave.
The length of the cave is 160 meters, while its entrance is located approximately 10 meters below the sea level.
Its bottom is completely covered with water, in some places shallower and in some places, deeper reaching even four meters. At the entrance of the cave there is a tunnel of about 40 meters. Then the rest of the section has a length of 125 meters and an average width of 25 meters which is also the main hall of the cave, which has been partially flooded by water.
In the cave there are stalactites and stalagmites with a reddish color which is due to the aluminum and iron content. This fact, as well as the study of the sediments, proves that the cave thousands of years ago was not covered by water and was dry.
Stalagmites and stalactites prove that the cave was dry thousands of years ago.